Katie Francis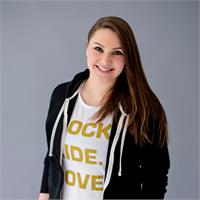 Katie has forever worked towards attaining the delicate balance of mind, body and soul. She believes that how you train is how you live your life. Each class focuses on skills such as strength, flexibility, and endurance to aid in your own personal journey. She comes to the Psycle stage with an infectious energy and an eclectic taste in music that is sure to please all. Each ride is full of fun with just the right amount of challenge.
Every class is chance to change the way you train, and change the way you live. What are you waiting for?!
Katie Francis is currently not instructing any classes.