Jacob Holland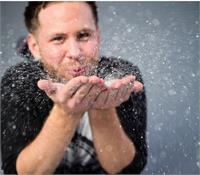 Drawn to the energy and pulsating beat of the music, Psycle drew Jacob through its doors a little over two years ago. 70 pounds and a whole lot of sweat later, he now guides others through their journey of self-discovery and motivation. Driven by the idea that anything can be accomplished in a dark room on a bike going nowhere, his passion and enthusiasm for every ride he leads resonates long after class ends.
Jacob Holland instructs the following:
Wake up and ride! This ride will crank your body and mind awake like no cup of coffee can ever do... Slightly shorter than a PSYCLE 60 class, this one is set up with a bit higher intensity so you can get in, get done and blast off to your day!

approx. 50-54 min ride + stretch




A shorter but more intense riding experience. All the burn in less time (approx. 45 min ride + stretch).