Scott Sommers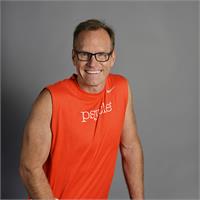 If you only come for the great workout, you miss the point. Pay attention to the rhythm of the music while you get lost in the moment and begin to fix yourself from the inside out. The fundamentals of intention, focus and discipline come into play during your ride while you have the opportunity to practice taking control in your life one turn of the knob at a time.

Be inspired to achieve your potential during the ride in a welcoming environment of inclusion, sharing and effort. Positive energy from the universe and your classmates surrounds you as you make the decision in your life to take control and manifest happiness. Be careful what you wish for in this class because you just might get it...
Scott Sommers is currently not instructing any classes.